A Prayer for Suicidal Women
Human suffering is a part of life. It's crucial to remember what we know about God in the moments when we teeter on the edge of leaving it behind. Our hardship is never in vain, though we feel deserted and desperate. God loves us (John 3:16). He promises never to leave us (Hebrews 13:5). He hears us (1 John 5:14) and answers us (1John 5:15). God alone is fit to judge us (James 4:12). We are not fit to sentence ourselves to death. God's timing is perfect (Ecclesiastes 8:6). He cares for us (Matthew 10:30) and has a purpose in place for each and every life (Jeremiah 29:11).
Repeated together in prayer, God's Word has the power to lift us out of the deepest pit, the darkest despair, and soul swallowing sadness. Look to Him in confidence, knowing that He is especially close to the brokenhearted (Psalm 34:18).
Father, proof abounds of the work of Your hands… but we can't see it. We are too engulfed in depression and angst, tragedy and pain, to look up. Help us hold onto the truth proclaimed in Proverbs 3:5-6. To trust You with our whole hearts and lean not on our own understanding.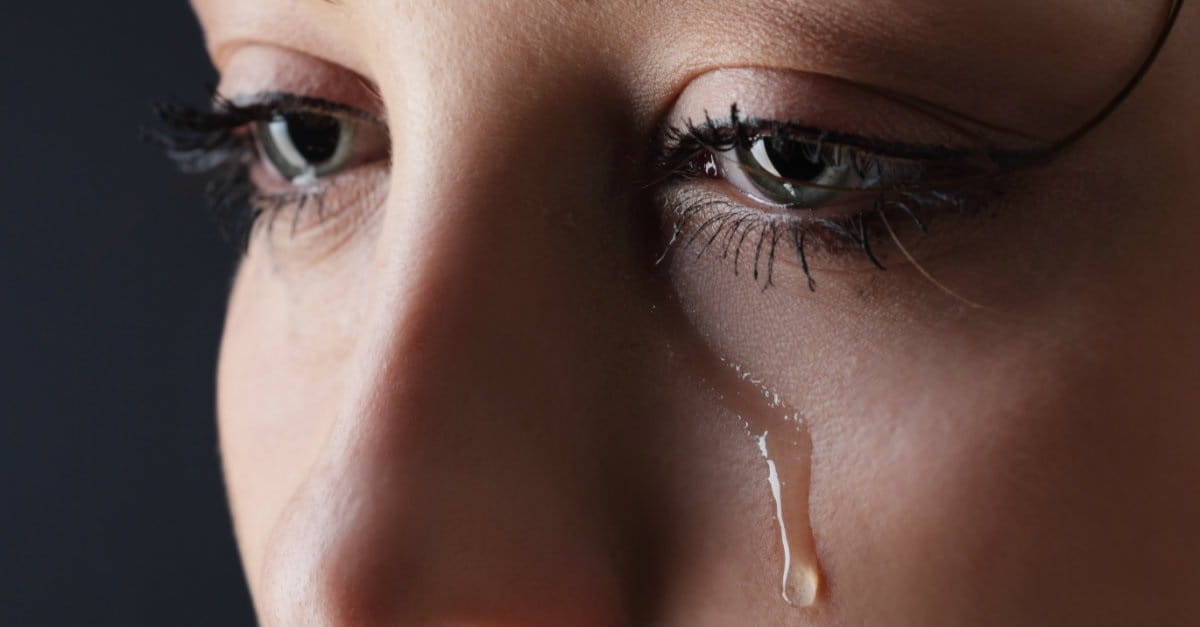 Thank you for Jesus. Because of His death on the cross, we know that He understands our pain and suffering. Though we do not possess the ability to process our pain with His clarity, we can take solace in knowing that even Your Son struggled on this earth. You promise us that Your grace is sufficient for us, Your power made perfect in our weakness (2 Corinthians 12:9). 
Father, forgive us for considering any other plan but Your own for our lives. In the middle of the pain, it's hard to remember what we know about how good You are. That our humanity is subject to sinful nature, and all of the struggle and consequence that comes along with it. But you never leave us, never abandon us. Jesus died so that we could cry out to You. Sometimes, we can only cry, yell, or throw our fists in the air. Thank You for the comfort in knowing that the Holy Spirit translates our hearts to You.
Psalm 27:14 tells us to wait for you… to be strong and take heart and wait for you. For "Jesus replied, 'What is impossible with man is possible with God'" (Luke 18:27). In these desperate moments and trying hours, we need to remember that our thoughts are not your thoughts. There is no possible way that we can understand You, or Your ways (Isaiah 55:8-9). We just have to trust that You are good… You are love defined, and You will defend us. Micah 7:7 says, "But as for me, I watch in hope for the Lord, I wait for God my Savior; my God will hear me."
Father, bless and heal our hearts and our ailments. Restore our hope in the One who has the power to do something about our circumstances. In a world that is throwing us around, help us to see Your hand reaching down to pluck us out before we are trampled. Help us to believe that our lives have a meaning and a purpose greater than what we can tangibly understand on this side of heaven. Instill godly confidence in us to live by Romans 8:28:
"And we know that in all things God works for the good of those who love him, who have been called according to his purpose."
Psalm 86:7 says, "When I am in distress, I call to you, because you answer me." It doesn't say, "because You might answer me…"
Answer us, Father. Help us. Heal us. Restore our life and fill our hearts with the hope that only You can provide. For Your glory, we want Your will for our lives above our plans and escape routes. You place people purposefully in our lives, Father. People who need us… who need to witness Your miracle in our comeback. People who need our love, which we are free to give because of the way you extravagantly love us. At our best and at our worst, Your love is unchanging.
Restore our lives, Lord. In Jesus' Name, amen. 
This article was originally posted on crosswalk.com. Click here for the original post.