How to Teach Kids to Pray for Their Friends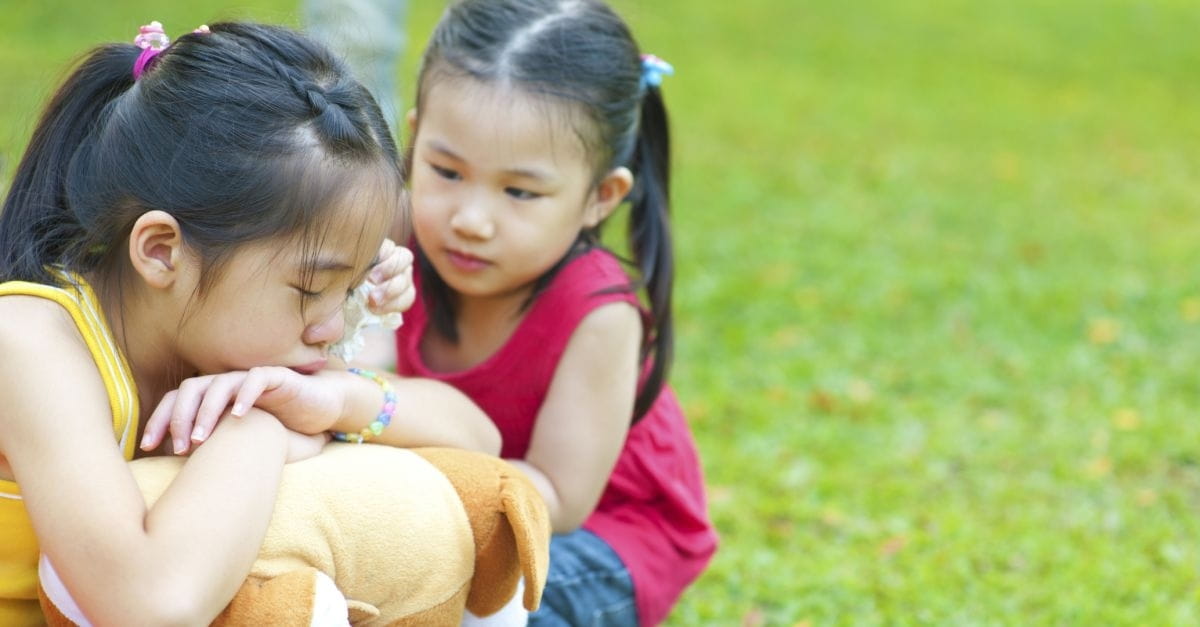 Being a kid can feel pretty helpless, but learning how to unlock a conversation with God is like discovering a secret superpower. Suddenly, the people placed around them will mean a little bit more. And turning them outward by teaching them to pray for their friends allows them to experience God's love.
We can teach our children to pray for their friends using the acronym LET'S PRAY.
L – Love
"A friend loves at all times." (Proverbs 17:17)
When children understand how much God loves them, their light begins to shine into the cracks of other's lives. And the foundation of a good friendship is love. When children are just learning to pray for their friends, keep it simple:
"Dear God, thank you for my friends. Help me to love them like You love me. Amen."
E – Encourage Forgiveness
"Mom," my daughter cried from the backseat, "I had a really hard day at school…" and off she went about how someone made her get in trouble and someone else was snotty to her and then someone who was "supposed" to be a friend didn't really act like one that day.
Friendship can be an emotional battlefield, and learning to forgive quickly is vital. Injustice is a part of existence, and it's not a new trend or a surprise to God. "In this world you will have trouble," He promised, but He sent Jesus to show us the perfect example of how to react:
Click here to continue reading …