The Power and Joy of Being in the Family of God
"But to all who did not receive him, who believed in his name, he gave them the right to become children of God, who were born, not of blood nor the will of the flesh nor the will of man, but of God" (John 1:12-13).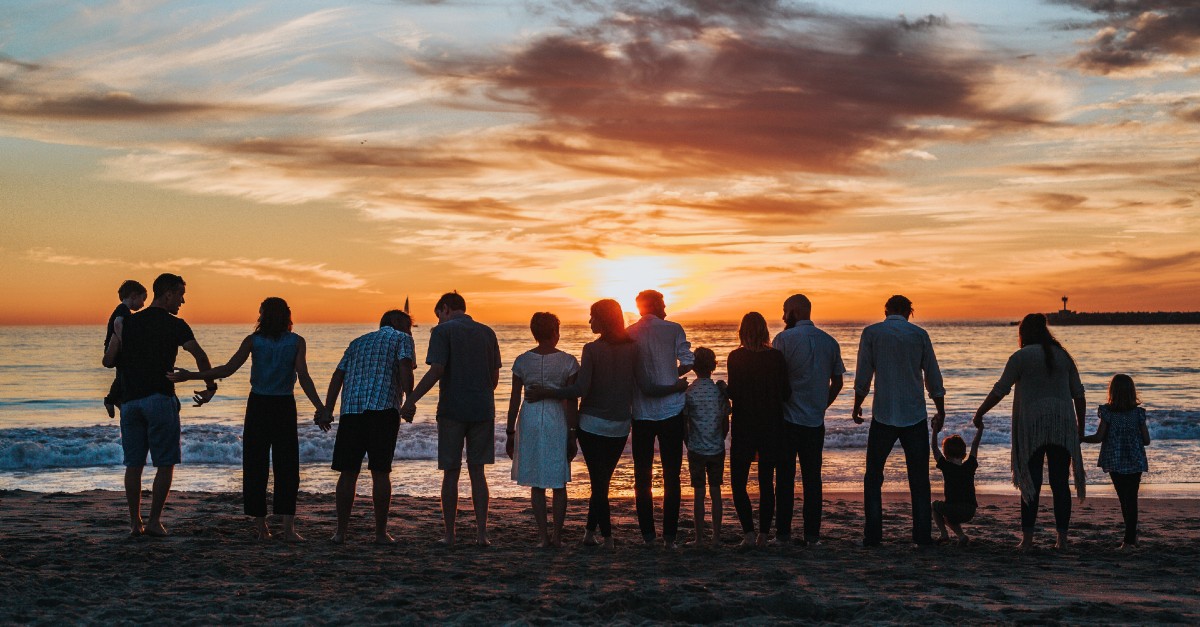 There's an innate desire in many of our hearts to adopt a child, whether we can't have children of our own or just long to reach out and cover another's life. Adoption flows naturally through us, because we, too, are adopted sons and daughters of the One True God. His plan all along was to make a way for us to run home to Him, and we do this through Christ. Though God created every one of us, as this article from Compelling Truthexplains, we remain alienated from our Father until we come to Him through our Savior, Jesus Christ.
Family conveys a sense of belonging. To be in the family of God means to be accepted for who we are: loved, cherished, celebrated, and fully forgiven. "Therefore, if anyone is in Christ, he is a new creation. The old has passed away; behold, the new has come" (2 Corinthians 5:17).
Our confidence comes, not from ourselves, but from our Creator, our Savior, and Spirit of the One True God. The only requirement? Not to change who we are or fix all of our dysfunctions, but by believing in Jesus Christ, Emmanuel, God with us, who came to save us, once and for all.
"Because HE had chosen before the foundation of the world to have a family for Himself (Eph 1:5), He acted in time and history to make their salvation a reality," writes Iain Duguid for Ligonier Ministries.
CLICK TO CONTINUE READING AT BIBLESTUDYTOOLS.COM