Why Should We Pray for "Our Daily Bread?"
"Give us today our daily bread" (Matthew 6:11).
Prayer is perhaps the most powerful weapon God has given us to wield on this earth. He hears our prayers, and is capable of answering them miraculously, according to His will. He comforts us and remains close to the brokenhearted. God is with us through the dire circumstances of our lives, and the daily bits of drama. He cares about us. He goes before us.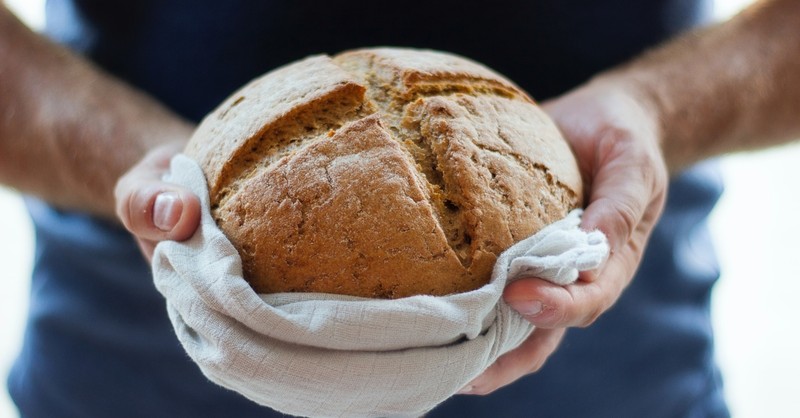 When we pray to the Lord each day, we do not yet know the full scope of need we will require to navigate it to the end. "Daily bread" isn't just provision by means of food and other physical means. He tells us not to worry about the days ahead, because "each day carries enough worry of its own."God faithfully fills the belly of our souls each day.
What Is the Lord's Prayer?
The popularly prayed phrase, "give us our daily bread," is part of the Our Father, or The Lord's Prayer, taught by Jesus during His famously known Sermon on the Mount. R.C. Sproul writes "the petition of the Lord's Prayer teaches us to come to God in a spirit of humble dependence, asking Him to provide what we need and to sustain us from day to day." Jesus was addressing the different behavior pitfalls and temptations his disciples were up against, and gave them a model after which to pray. "Commonly known as 'The Lord's Prayer,' it is really 'The Disciples' Prayer,' since it was meant as a model for them," explains the NIV Study Bible.
CLICK TO CONTINUE READING AT CROSSWALK.COM