What Does "God Is Within Her She Will Not Fail" Mean?
"God is within her, she will not fall; God will help her at break of day." – Psalm 46:5
The difficult circumstances we deal with on the daily can tempt us to give in to self-pity. But every generation, from ancient times to the current, has faced adversity. God has not changed, and isn't surprised by the current pandemic, nor any other modern-day drama we wake to face. Scripture provides the wisdom we need to navigate hard times. In Christ, we are more than conquerors, today and always.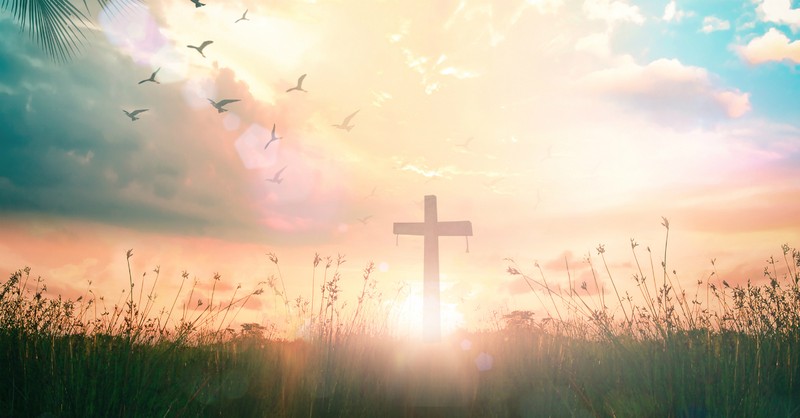 Is "God Is Within Her She Will Not Fall" Biblical?
Psalm 45 accredits God as our source of strength. Break of day refers to an attack. In our own strength, we will not experience a full victory. Our Father is sovereign. When the world and our lives spin out of control, He does not. Our faith is not based on what we can do or accomplish on this earth, nor are our lives measured by the stuff we accumulate. We will not fall, or fail,when obediently following the will of God. "This psalm encourages to hope and trust in God; in his power and his providence, and his gracious presence with his church in the worst of times," Matthew Henry wrote, "We may apply it to spiritual enemies, and the encouragement we have that, through Christ, we shall be conquerors over them."
We still have to wrestle with sin on this earth, but through it all our God makes good of all things, even painful consequences and convictions. "You repent when you agree with God that your sin is wicked and flee to the only one who can do helpless sinners any good," Pastor David Sunday explains. Our Savior Jesus is the same yesterday, today, and forever. The unchanging character of the One True, Triune, God is the rock-solid foundation of our faith, and our lives. It is He, in us, that will not fail.
CLICK HERE TO CONTINUE READING AT IBELIEVE.COM