What Does Jesus Mean by "My Sheep Know My Voice"?
"The LORD is my shepherd, I lack nothing. He makes me lie down in green pastures, he leads me beside quiet waters, he refreshes my soul." (Psalm 23:1-2)
God's design for humanity was never to exist and suffer under the curse of sin, separated from Him. We are made in His image, and He desires a relationship with us, His children. His plan was always to rescue and redeem us through His Son, who was there with Him at the beginning. Christ came to earth to seek and to save the lost. He conquered death by carrying out the will of His Father. Jesus is the Good Shepherd. We come to the Father through Christ, by the sound of His Voice.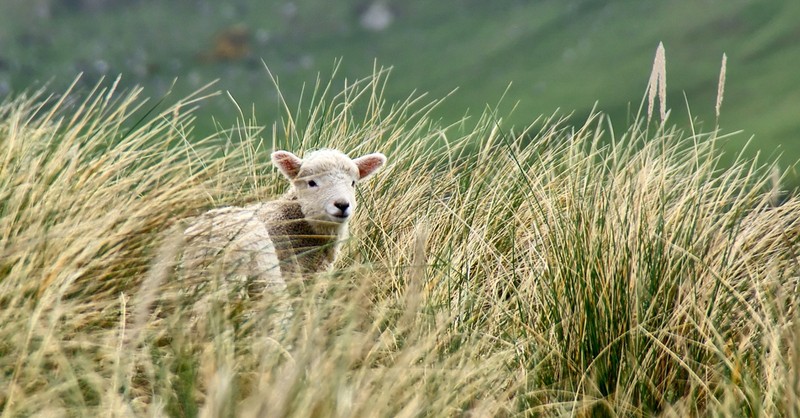 What Did Jesus Mean in John 10:27?
"Then came the Festival of Dedication at Jerusalem. It was winter, and Jesus was in the temple courts walking in Solomon's Colonnade." (John 10:22-23)
Jesus taught about his status as the Good Shepherd during the Festival of Dedication, known today as Hanukkah, typically celebrated in November and December (NIV Study Bible). The festival was a commemoration of Jewish deliverance. Many surrounded Jesus at this time looking for Him to definitively claim his Messiahship, ready to claim blasphemy. Jesus turned their attention to his sheep, and the Good Shepherd who protects them. Matthew Henryexplained in his commentary of the Bible, "He described the gracious disposition and happy state of his sheep; they heard and believed his word, followed him as his faithful disciples, and non of them should parish; for the Son and the Father were one." Jesus came to earth, fully God and fully man, to achieve the will of the Father in heaven. All things and everyone lie under the sovereign reign of God.
Photo Credit: © Getty Images/Joaquin Corbalan
CLICK TO CONTINUE READING AT IBELIEVE.COM