"Be joyful always." 1 Thessalonians 5:16 (GLT)
The Bible commands us to "be joyful always,"(1Thessalonians 5:16) but it takes strength to hold onto joy when life threatens to snatch it from our hands. How do we recognize a threat to our joy, employ a strategy to refute it, and come out stronger on the other side of it …still gripping our God-given joy?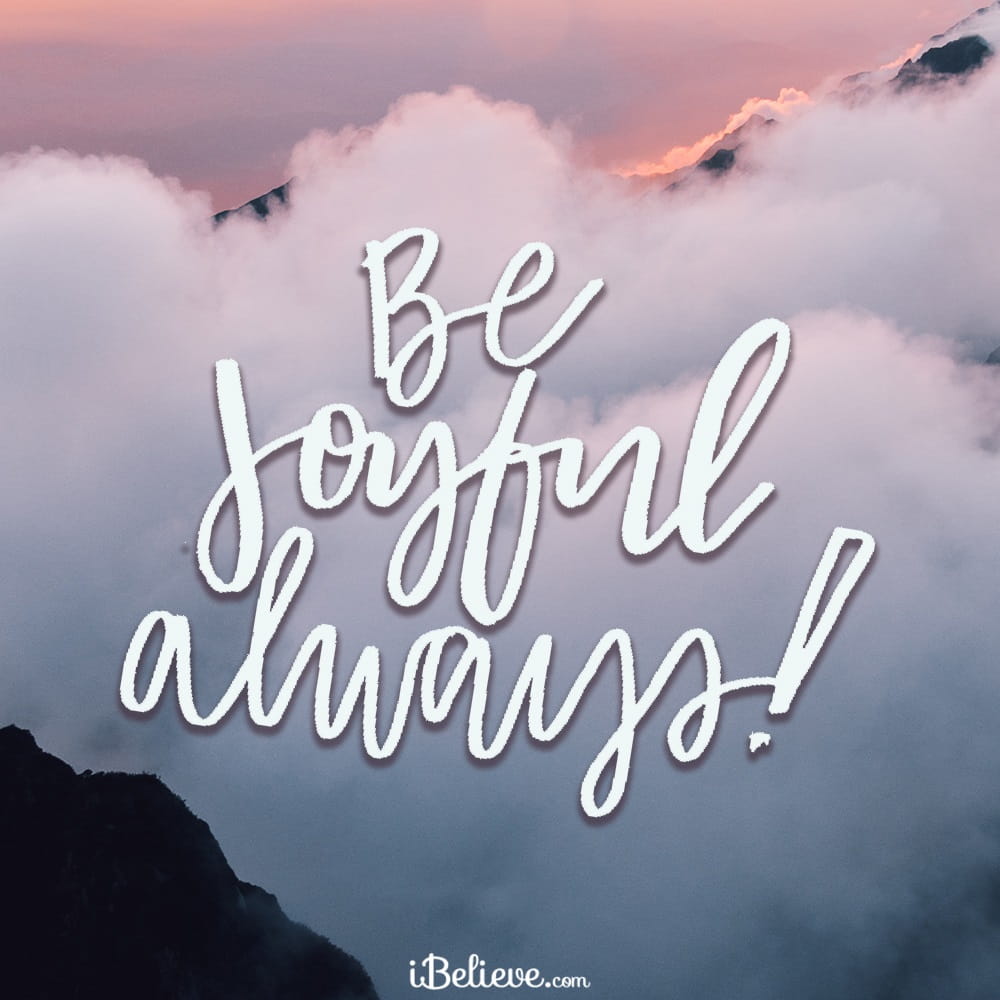 The misconception of Biblical joy is that it feels like happiness. Even though "always"encompasses happy times and feelings of bliss, true Christian joy can endure through extreme hardship and pain. Happy feelings aren't a requirement to be "cheerful no matter what," as the Message paraphrase of 1 Thessalonians 5:16reads.
"Be full of joy all of the time," the New Life Version translates. "Always be joyful,"reads the New Living Translation. "Celebrate always," the VOICE paraphrases, and"Rejoice always," the New International Version states. Joy is an emotion of great delight. Praise expresses approval. Worship regards something as sacred. Celebration makes something known! (dictionary.com) Where do we find the strength to rejoice in the middle of trials, frustrations, and heartbreak …sickness, death, and despair …loneliness, fatigue, and unfairness? The NIV Cultural Backgrounds Study Bible states that "rejoicing might be associated with praise."
Click here to continue reading …